Jonathan W. Fox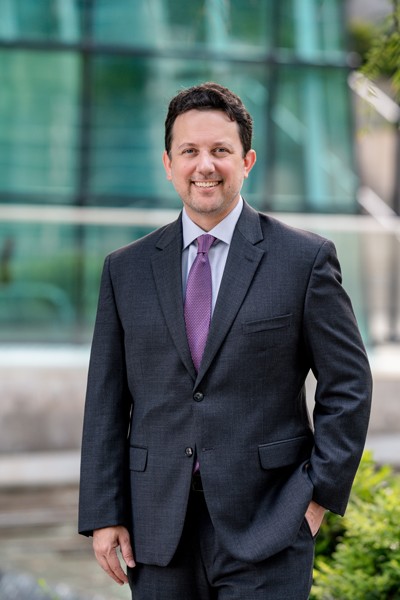 Jonathan W. Fox is an experienced family law attorney who practices in the DFW metro area. He is a graduate of the University of Houston Law Center and is a member of the Tarrant County Family Law Bar Association, the Tarrant County Bar Association, the Dallas Bar Association, and the State Bar of Texas.
Jonathan worked both in private law practice and for the Texas Attorney General's child support division. Jonathan was Assistant Attorney General of the Year for the Fort Worth region in 2016.
In 2021, the Tarrant County Bar Association awarded Jonathan its Gold Service award for his pro bono involvement. In 2018, 2019, and 2020, Jonathan was named a Top Attorney by Fort Worth magazine.
Jonathan handles divorces, suits affecting the parent-child relationship, child support, custody and child support modifications, enforcements of unpaid child support and denied visitation, stepparent adoptions, and protective orders. Jonathan also handles child welfare cases in which CPS is a party.
Jonathan is also experienced in handling cases involving family violence, high-conflict cases, grandparent or relative custody, interstate custody or support issues, and military child support issues. Jonathan also has an interest in cases involving children with disabilities.
Jonathan can consult on probate matters and assist you with a will, health care power of attorney, living will, and other estate planning documents.
Jonathan has an outstanding reputation for honesty and integrity in the legal community and works well with other attorneys. This helps him reach a fair settlement or final outcome in your case.
Jonathan is a strong proponent of mediation and other alternative dispute resolution procedures that encourage compromise and buy-in from both sides. A fair and efficient resolution saves money, helps bring peace and stability, safeguards your future, and sets you and your family up for future success.
If mediation or settlement talks fail or are inappropriate, Jonathan is prepared to fight for you in court. Some issues cannot be subject to compromise, such as drug use by a parent, family violence, child abuse or neglect, or dangerous criminal behavior.
When he is not working, Jonathan enjoys spending time with his children, running, the outdoors, and traveling.